Punk / Indie
Ashford, Kent
1993 - 1997
Band Members
Edit
Martin Doubtfire (vocals)
Chris Ripley (guitar)
Shane Hunn (bass)
Damian Blunt (drums)
Mark Lane (drums) replaced Damian in 1995. 
Stalwarts of the Ashford music scene, Dribblebus were willing to play for free with virtually anybody. Their brand of music was an infectious mixture of snappy Punk tempered with jangly Indie. Sometimes light-hearted, sometimes serious, their songs dealt with such topics as animal testing ("Soap In The Eyes"), modern attitudes to cosmetic beauty ("Ha-Ha-Fashion"), and even personal hygiene ("Freakshow")! Later songs seemed to get somewhat harder in tone, such as "It's Just Me", which was a personal live favourite.
Their set would occasionally feature a cover or two, including Iggy Pop's "The Passenger", Dead Kennedy's "Too Drunk To Fuck", and The Rezillo's "Somebody's Gonna Get Their Head Kicked In".
Singer Martin was actively involved in many local music promotions, including the Lou-Lou Lounge nights at the County Hotel, and the Ashford Create Festival.
Related Bands
Edit
Demo 1995
Edit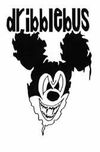 Freakshow
Soap In The Eyes
Adios Amigo
Ha-Ha-Fashion
Recorded at Courtfield Recorders, Ashford, by Gordon Thrussell.
Click on (POSTER) for poster/flyer
01/10/94 - Ashford, County Hotel (supp. R.A.C.E. )
26/11/94 - Folkestone, Bottoms (+ Suction )
03/02/95 - Ashford, County Hotel (supp. Screaming Sirens )
29/09/95 - Ashford, County Hotel (supp. Stewed , w. The Sweet Leaves )
24/11/95 - Ashford, County Hotel (supp. Sidi Bou Said, w. Suction )
01/08/96 - Ashford, Festival Centre (supp. Elemental , w. Indigoes Blue )
03/08/96 - Ashford, South Park (Ashford Festival Finale, 1st act, line-up incl. R.A.C.E. + Uncool Frank )
10/08/96 - Dover, Wellington Dock (Dock Rock Festival, many other acts)
26/08/96 - Folkestone, Harp Club (lunch time gig, supp. Uncool Frank )
19/09/96 - Folkestone, Leas Cliff Hall (supp. Prophets Of Pop , w. Intrigue)
19/10/96 - Hythe, Red Lion (supp. Uncool Frank )
10/11/96 - Maidstone, Quigleys (+ Zed + My Head's Going To Blow Up ) order uncertain
Community content is available under
CC-BY-SA
unless otherwise noted.